The History of Project Graduation
While many people are vaguely familiar with the Project Graduation that is done at Mattoon High School, they don't know the history of it. This here will help you know the true purpose and history behind the event:
In February, 1985, two students from Mattoon High School – Emily Hanley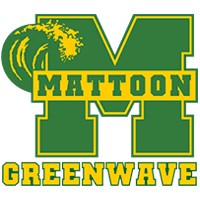 (class of 1985) and Larry Smith (class of 1986) attended a special 2-day DARE conference in Springfield with a singular purpose: to begin hosting substance-free senior parties around the state.  Because of the conference took place so late in the school year, the decision was made locally to launch the full-scale project the next fall.
Later that spring, Smith was elected student council state president and was slated to be away from campus for extended periods.  So the decision was made to bring on Craig Adams, Theresa Eagleson, and Margaret Lin to join Smith as co-chairs and Mrs. Linda Adams agreed to lead the parent committee.
Months of planning came to fruition on May 23, 1986.  After the graduation ceremony in the Mattoon High School gymnasium, more than 100 students spent the rest of the night at E.L. Krackers restaurant in Charleston.  "Krackers" – as it was commonly known – had hosted Sunday night teen nights for years on its dance floor, so it was a venue well-known to many of the graduates.  There were casino tables, lots of free food and sodas and dozens of giveaways generously donated by local merchants, including a car donated by Keith Summers of K.C. Summers Buick.
While there were a few skepticsin the beginning and those who were of the opinion that such a night wouldnot be well-attended, the 1st Mattoon High SchoolProject Graduation WAS a great success!  But no one in that first year could have imagined the level of success and attendance the event would achieve in the years and decades ahead.